May in Review - Swim Protocol
Honestly, what a crazy month! Swim comes out of May's tumultuous market volatility tried and truly tested, hitting all-time highs in daily volume. While our protocol proved its resilience during this period, our team kept our heads down and continued to build: adding metapools, expanding to new chains, advancing our Propeller, strengthening our community and even finding time to add a little surprise at the end of the month!
When we say we're building, we really mean it.
Now, let's take a deep dive into what we've been up to over the month of May.
Month in Review
05/02 - After a great start to the Swim Olympic Games (a set of weekly competitions for the Swim community), Swim distributes Serum Surfers to winners & kicks off Week 2 of the Olympic Games
Check out some of the awesome entries we received here
05/05 - Wormhole features Swim in their blog series "Wormhole Frens" where they share projects that implement the Wormhole protocol and leverage its potential! Highlights include Swim's unique resume & retry functionality, bridge status feature & pool design
Find the full article here
05/11 - FTX & SALT Crypto host Troy Tsui, CEO of Swim Protocol, for an interview to learn more about how Swim is helping build a multichain future
05/12 - Swim remains fully functional through various days of extreme market volatility, allowing users to efficiently move assets across chains when they may need it most; Swim reaches all-time highs in daily volume on this day
05/16 - As the team continues to incorporate user feedback & monitor user activity to optimize Swim's feature functionality, we implemented backend improvements & created a fee estimator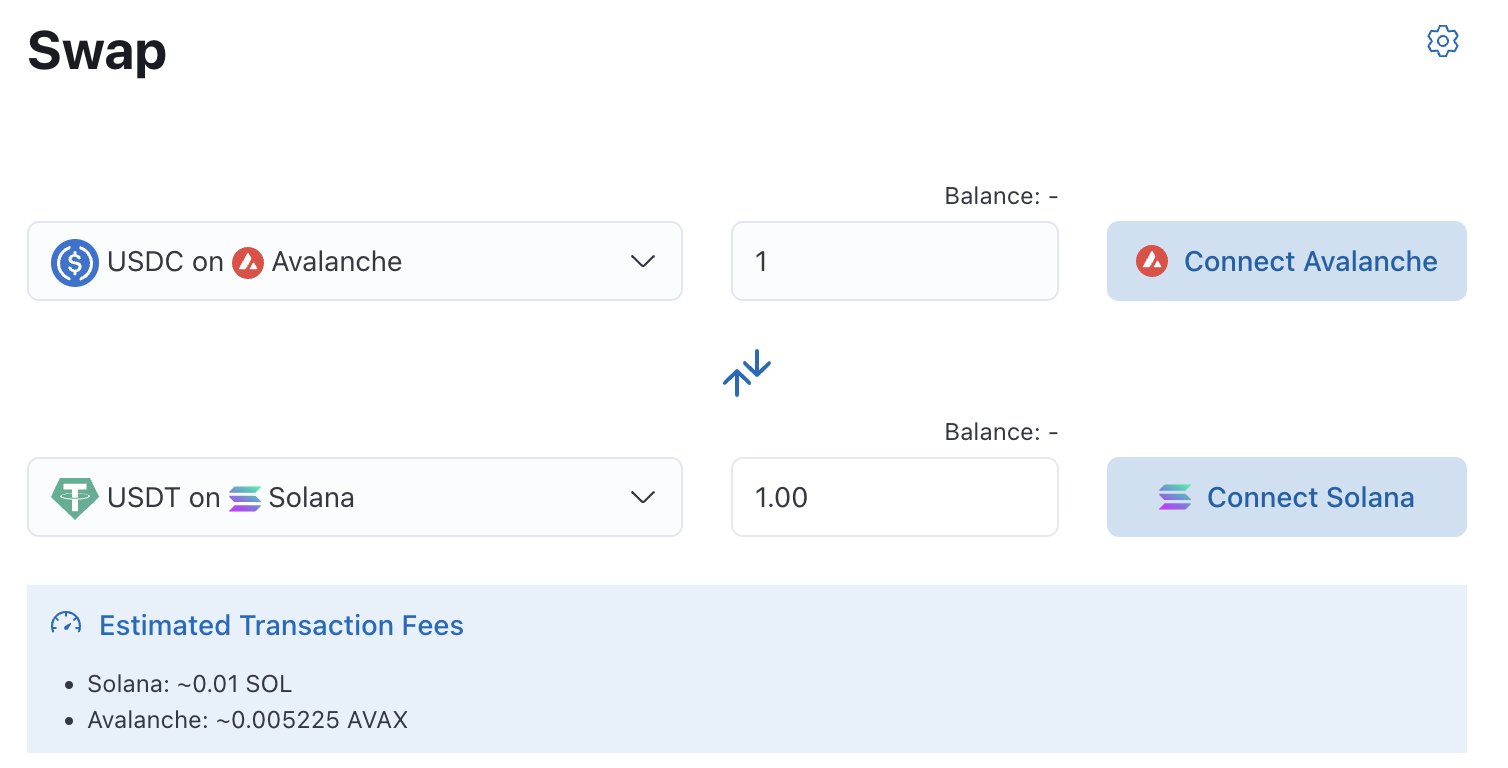 05/19 - "Swim's First Battle Test - A Review" is published where the team covers the record week we experienced and how the protocol performed through the lens of both LPs and users swapping
05/20 - Support for Avalanche & Polygon goes live on Swim, allowing users to swap native assets to/from Solana, BNB Chain, Ethereum, Avalanche & Polygon
Learn more about the lack of liquidity that previously existed for $USDT & $USDC from Avalanche & Polygon on Solana here
05/28 - After hearing from our community that there was demand for a bridging solution that offers $GST & $GMT swaps across Solana & BNB Chain, we decided it was time to #STEPN it up, bringing our first volatile asset bridge to life
What's next?
Our roadmap continues to excite us and we can't wait to show the world what we are building:
Continuing our expansion to other chains ~ including Acala/Polkadot, Fantom and NEAR
Swim's Propeller ~ enabling seamless single click swapping
UX enhancements ~ making Swim even easier and more intuitive to use
The team is brimming with excitement as we continue to build Swim into the best bridging experience around! While we continue to build, learn more about our Propeller and its ability to enable cross-chain bridging with a single click 👇
About Swim
Swim is a multi-chain AMM for native assets, designed to make bridging as easy as possible. Our protocol eliminates the need for wrapped assets by allowing users to swap from a native asset on one chain to a native asset on any other supported chain. Swim's solution reduces the barriers faced by users when performing cross-chain transactions, enabling true interoperability between various blockchain networks.
Keep up with Swim's latest developments and announcements: